YDF - D series compound printing machine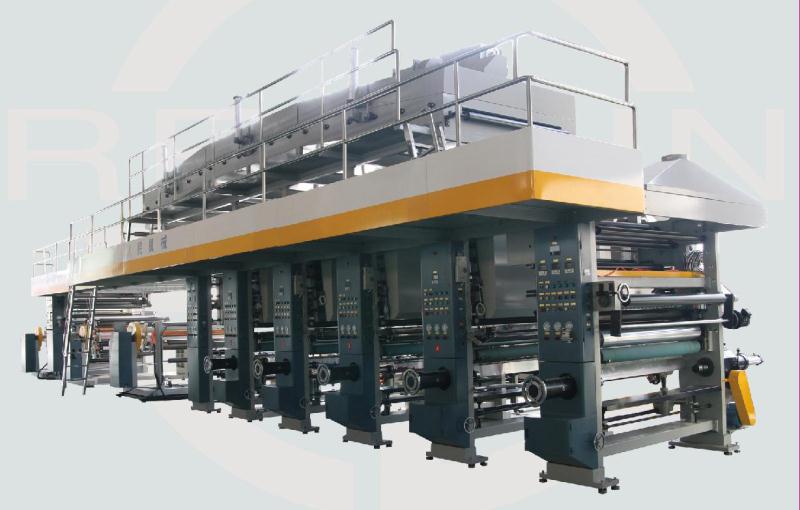 Application: this machine is suitable for PE, BOPP, OPP, PET, PVC, paper and other reel material.
Main features:
Mixer fully digital 11 motor tension closed-loop vector control system of PLC, touch screen man-machine interface operation.
Pieces of computer automatic matching color system and static image monitoring system.
Without shaft gas cap type plate, back pressure roller embossing.
Adjustable in pieces the quality of pneumatic scraper.
In pieces and efficient circulation of hot air drying oven and exhaust system, efficient air cooling and water cooling system
In pieces on the last day for gas cap after the glue has 9 m arch outside heating drying oven.
Mixer feeding double-position flip frame, inflatable shaft discharge, high-speed non-stop automatic picking, rectify feeding liquid light.
Back pressure roller mixer composite.
The main technical parameters:
Put a roll diameter: 600 mm
Winding diameter: 800 mm
Base material maximum effective width: 1300 mm and 1600 mm
Plate diameter: 120-300 - mm
The highest mechanical speed: 200 m/min.