YAD - Z electronic shaft printing machine (single)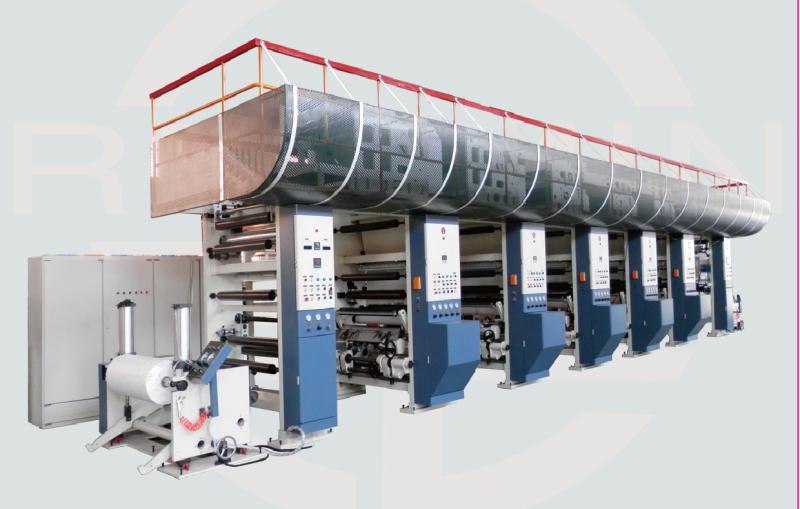 Application: this machine is suitable for BOPP, PET, PVC, nylon, PE and paper etc with good printing performance of rolling material for multicolor continuous printing at a high speed.
Main features:
Servo motors and drives, fully digital PLC tension control system.
Pieces of computer automatic matching color system and static image monitoring system.
In pieces without shaft gas cap type plate.
Adjustable in pieces the quality of pneumatic scraper.
Mixer horizontal longitudinal matching color.
The mixer adopts handed the ink roller device.
In pieces and efficient circulation of hot air drying oven and exhaust system, efficient air cooling and water cooling system.
Mixer feeding simplex bit.
The main technical parameters:
Put a roll diameter: 1000 mm
Winding diameter: 1000 mm
Base material maximum effective width: 800 mm, 1000 mm, 1200 mm and 1450 mm
Plate diameter: 120-280 - mm
The highest mechanical speed: 300 m/min.