YAD - B series of large plate shaft press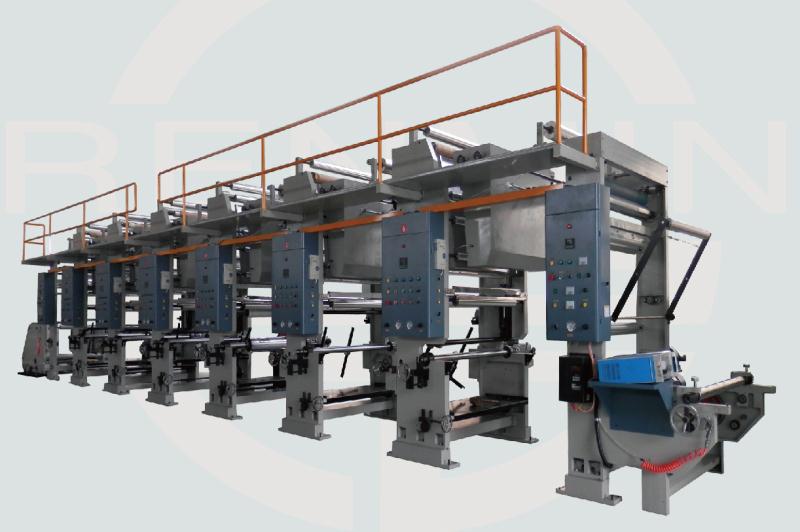 Application: the machine is suitable for printing couplet (spring).
Main features:
Rolling simplex mixer, rolling, climbing gassing axis type magnetic powder brake control tension.
In pieces the simplex winding torque motor, inflatable shaft receiving.
Mixer main motor frequency control of motor speed control.
Mixer shaft plate.
Mixer blade manually.
Enclosed hot air circulation drying oven, backpack outside heating, heating power 18 kw/color.
The main technical parameters:
Put a roll diameter: 1000 mm
Winding diameter: 1000 mm
Base material maximum effective width: 800 mm, 1000 mm and 1300 mm
Plate diameter: 180-800 - mm
The highest mechanical speed: 100 m/min.